Retro Reel Slot - Play For FREE or REAL
---

Retro is becoming the new trendy. We see it in fashion, household items, music, cameras, etc. We now see it in slots too. The good old retro design is back in slots. And it's better then ever.
This slot is used for ages, and finally we got it in the Online Casino version.
This is a Classic Slot, anyone who has ever glanced into the Casino, or played the Slots, is familiar with the theme of Retro Reels.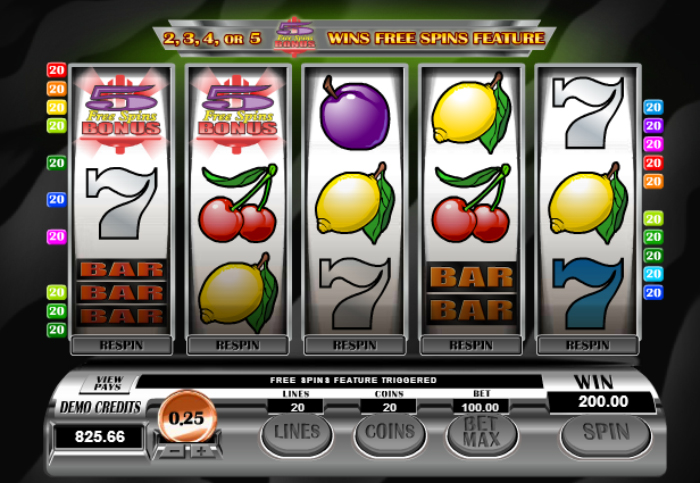 We used to pull the lever to start the spin, and now we do it at the Start button.
During the game, it is necessary to collect Bars in several levels and "Sevens" in a number of colors that can be combined, as well as the symbols with the dollar sign and fruit.
Scatter symbol bear the writing "5 Free Spins Bonus" and that is what it says on it, two Scatter symbols, irrelevant of the lines, generate 10 free spins, three generate 15 free spins, four generate 20, and 5 Scatter symbols generate 25 free spins and all multiply all the winnings within the Free Spins by 2, where it is possible to get new ones, during the free spins..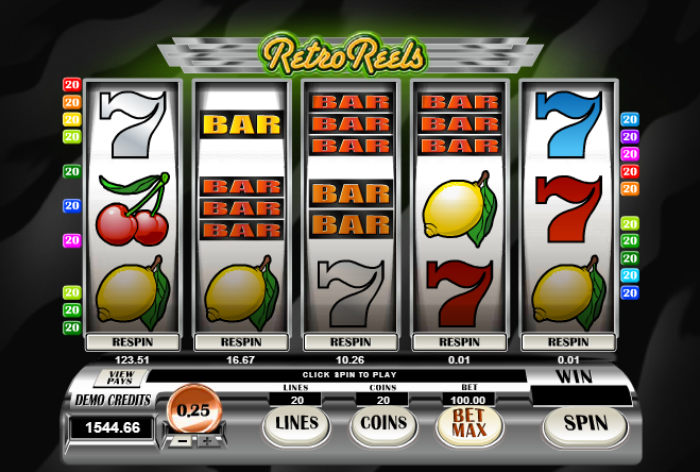 Just to make things a bit new, there is a new option. An option with the growing presence with Online Slots is the Respin option.
It is possible to re-spin each reel individually, with the price offered below. Re-spinning is not possible only during Free Spins.
In the example shown in the picture we see that the Re-spin of the first Reel costs 123.51 and is the most expensive one, but it can get the largest winnings, because if we get the Bar symbol in the first reel in Re-spin the winnings are multiple.
If you love the Classics, you do not wish to get involved in complicated games, just want to play the good old slot, this is the game for you.
Want to go back in "the good old times"? Play Retro Reels now - for real or for free.
---